If you've been planning a trip to Iceland, you probably realised something relatively quickly in your research: Iceland is an expensive travel destination. Does that mean that an affordable trip to Iceland is impossible? Not necessarily — but planning to visit Iceland on a budget will take a little extra work.
One way that you can more easily accomplish a more budget-friendly Iceland trip is by saving money on your transportation by renting a cheap car.
Many travellers choose to see Iceland via a self-driving trip. Self-driving trips are convenient, offer a great level of freedom and are preferable to a very wide range of travellers. Additionally, self-driving allows you to see more of Iceland, more easily and more affordably. This is especially true if you consider the country's lack of public transportation and the very high costs of private or group tours. But don't make the mistake of assuming all car rentals in Iceland are affordable. Some just aren't, so here's what you need to do.
We're covering everything you need to know and answering all your questions about budget car rentals in Iceland, including…
How expensive are car rentals in Iceland?

How can you find affordable car rentals in Iceland?

Is it possible to travel to Iceland on a budget?

What's the best way to save money in Iceland?
Renting a Car in Iceland is Expensive
First things first — yes, renting a car in Iceland is expensive in general. On average, an economy or budget car rental will cost you anywhere from 6,000 to 10,000 ISK (or 42–70 EUR or $46–$77 USD).
You'll find that your cost will differ according to a few factors. The primary ones will be whether you book an economy vehicle or a larger 4WD vehicle, as well as the season of your visit. A 4×4 is absolutely necessary if you plan on visiting the Icelandic Highlands or during the winter.
Prices are highest in the summer, June to September, as well as over the Christmas and New Year holidays. You can save a little more money on your trip to Iceland by visiting during the shoulder seasons of spring and fall. The in-between seasons are October–November and April–May. However, you'll save the most money by visiting during the winter, December through February (just avoiding the holiday weeks).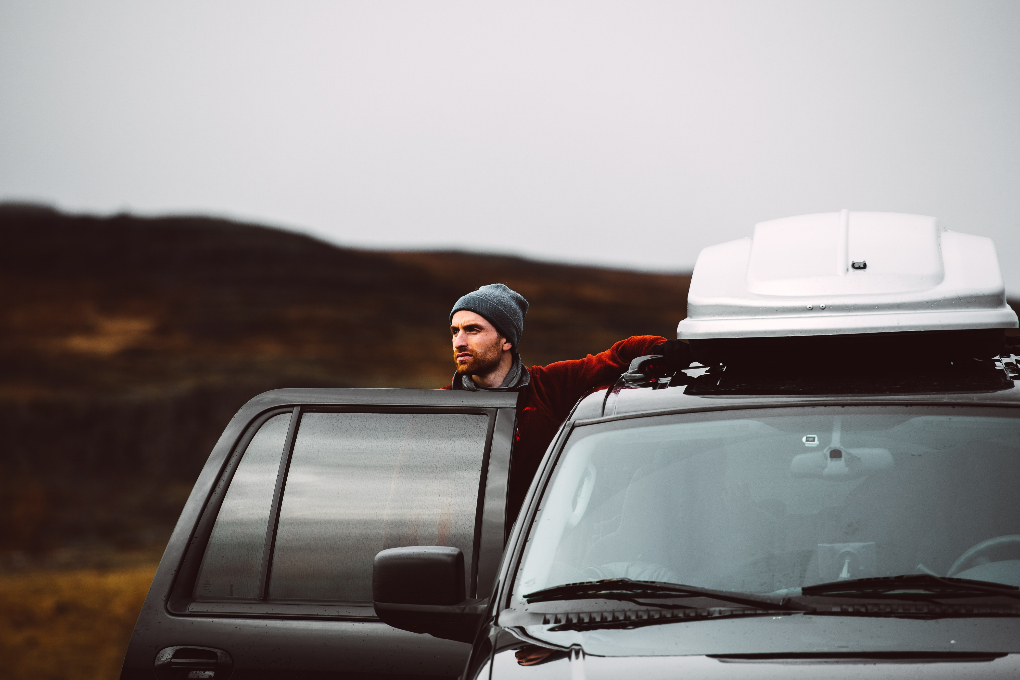 Why are car rentals in Iceland expensive?
So why are car rentals in Iceland so expensive? There are a few reasons. It's not just due to price gouging like you might at first assume.
Limited supply, large demand
Firstly, there are just not that many rental cars in Iceland as a whole. Individual rental car companies don't purchase that many vehicles for their lots. So, you have many travellers trying to get a small number of vehicles, which drives up the price. Why is supply so limited? That can be credited to the overall high cost of living in Iceland in general. Also, the geographical factors make it difficult to ship new vehicles to Iceland from other countries.
Compared to destinations in North America and Europe, the cost of rental cars in Iceland can seem quite expensive. However, it's worth noting that Iceland rental car companies have to include mandatory insurance and taxes in their fees. You wouldn't normally see those fees when renting a car somewhere else.
Lastly, in other destinations, you can save money by renting a compact vehicle. However, due to Iceland's harsh weather and road conditions, driving these tiny vehicles is nearly impossible. So, Iceland car rental companies have to stock larger cars, which come with larger price tags.
So Should You Rent a Car in Iceland? Yes — On One Condition
All of the above may make you feel like you shouldn't even bother renting a car in Iceland. However, renting a car in Iceland is still the very best way to get around the island as conveniently and easily as possible. We definitely think you should still rent a car in Iceland, but you should rent a budget car in Iceland, specifically.
Opting for a budget rental will ensure you get the best value for your money. You'll get the freedom and flexibility that people love about self-driving trips but without spending tons of cash on a rental. Since you're saving money on your transportation, you can use more of your travel budget to enjoy other things. This includes guided activities, nice hotel stays or more dining out. And, no, there are no worries about a budget car rental in Iceland being "less quality" than a traditional rental. You'll still get a safe, clean, reliable car, it just might be a little bit older than some of the newer models.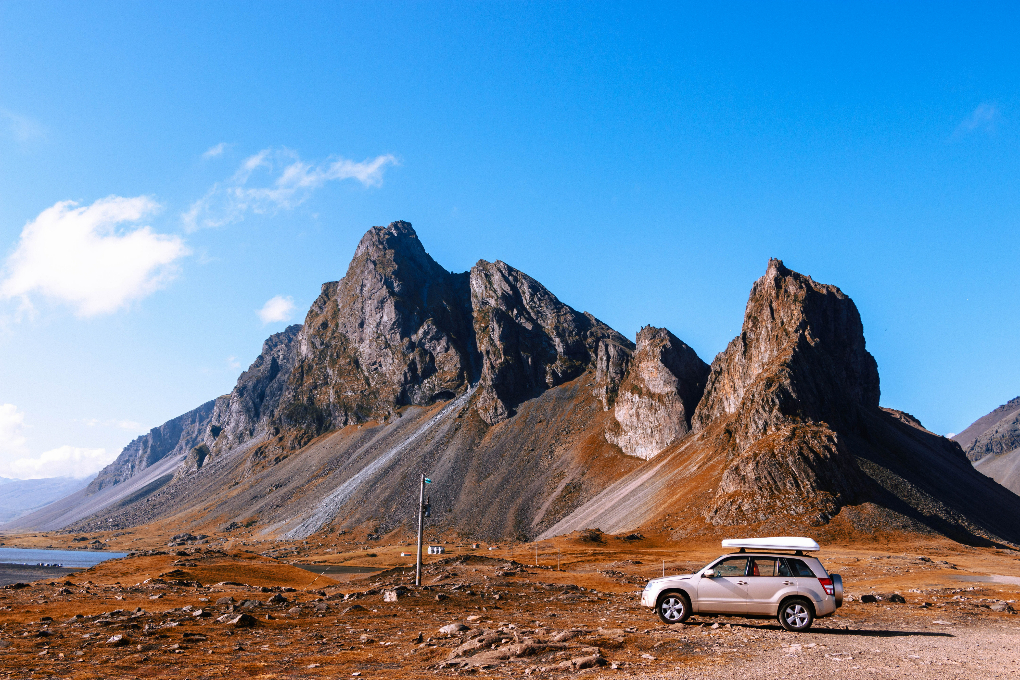 How to rent a cheap car in Iceland
If you do agree that you should rent a car in Iceland for your upcoming trip, how do you actually go about getting an affordable price on a rental car in Iceland? Here's what you need to do.
Book as soon as possible.
You'll want to be sure to book your car rental as soon as you possibly can, right after you book your flight. The further in advance you book, the lower your price.
Don't travel in the summer.
If you have a choice and haven't yet booked that flight, consider visiting Iceland during a season that's not summer. Winter is the cheapest, but we realize winter in Iceland isn't for everyone. If you don't really like the idea of visiting in the cold, consider visiting in the spring or fall, when rental car prices are at least more affordable than they are in summer.
As you look around for the best car rental option, don't be afraid to look for and ask about discounts. See if you can get discounts on your insurance, a free extra driver for the vehicle, a discount on the overall cost. You never know what kind of deals you can snag!
Choose your individual car wisely.
Don't expect to save all that much on your Iceland car rental if you rent the biggest, best, newest car. Instead, to save money, rent a used, older vehicle. Also, rent a diesel car, as diesel is more affordable in Iceland than petrol, which will likewise save you money. You can also choose to rent a smaller vehicle, such as the Kia Picanto or the Toyota Aygo, if you're visiting in the summer or with only one other person, or a smaller 4WD vehicle, like the Duster. Finally, you can also rent a manual transmission vehicle to save some extra money, though you should really only do this if you're comfortable driving manual vehicles (don't risk it!).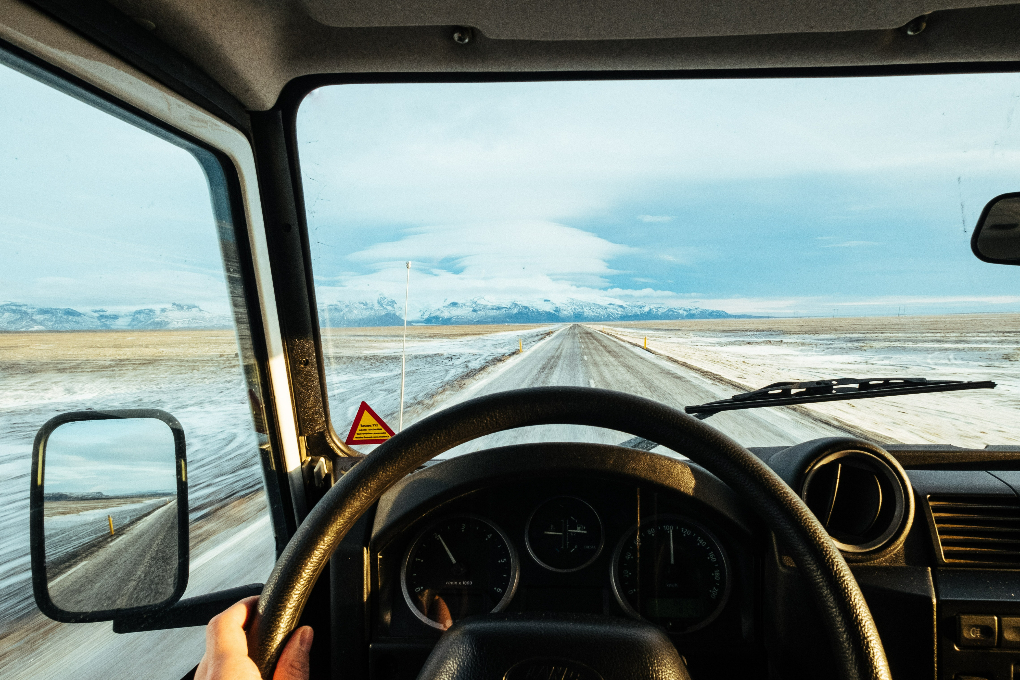 Choose your rental car company wisely.
In addition to being picky about your rental car, you should also be picky about your rental car company. Rent with a local Icelandic company instead of an international, franchise rental company to save money on both the rental and your insurance. Likewise, opt for a rental provider located at Keflavik Airport, as they typically provide you with free pick-up and drop-off services. Plus, you'll be able to avoid the extra fee that most charge for taking you to or picking you up from Reykjavik).
Just like you should ask your rental car company about any potential discounts, also make sure to ask about a deposit and associated fees, as this will impact your end price. Also, ask your rental car company if they include a fuel discount card with your rental. Rental Car in Iceland provides these, giving you discounts every time you purchase fuel, as well as free coffee.
If you can, plan to travel with friends or family members, so you can split the cost of your transportation.
While it might mean a higher up-front cost, if you can purchase the best insurance your rental car provider offers, you'll save money in the event of an accident or injury. You won't pay for damages to the car if you have maximum insurance with no self-risk.
Other Tips for Travelling in Iceland on a Budget
But there are even more ways you can save money on your trip to Iceland, beyond renting a budget car. Here are just a few:
Take advantage of free resources.
While travel in Iceland can be pricey, there are still lots of free resources. For example, you can fill up a reusable water bottle throughout the country, from any sink, thanks to the high-quality, totally clean, free water. You can also find free WiFi throughout many public spaces, and even free coffee in stores and gas stations. There are also lots of free activities around the island, from hiking to hot springs.
Take a few cheap shortcuts.
You can save more money with a few cheap "hacks." For example, go shop at Bonus or Kronan for your food, rather than 10-11 or Hagkaup, which are both more expensive. Look for accommodation options that are either equipped with a kitchen, so you can cook your own food, or that offer free breakfast or other meals. You can save money on beverages by buying duty-free alcohol at Keflavik Airport when you first arrive.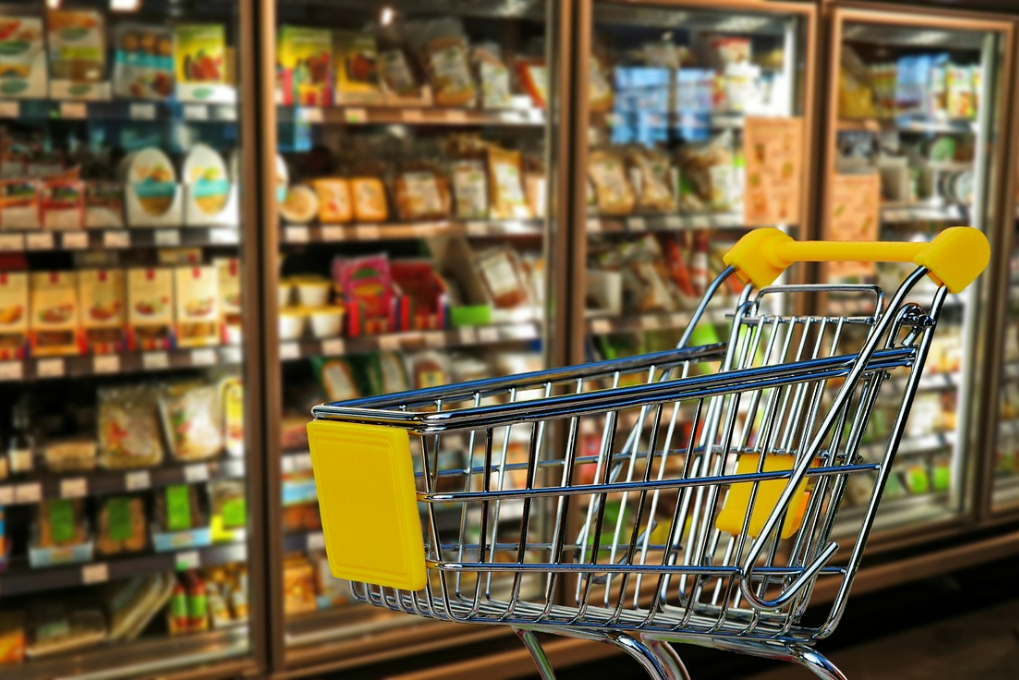 Don't pay what you don't have to.
And, lastly, if you can avoid fees and pricey up-charges, do it. This means not staying in luxury hotels and skipping guided tours. Bring a credit card that you can use around the island with no fees, such as a Revolut card. Additionally, don't tip wait staff in restaurants, as Icelanders include your tip fees in your final bill price for you.
Rent a Car with Rental Car in Iceland
Rental Car in Iceland is a local, Icelandic company offering reliable, 4×4 car rentals at some of the lowest prices in the country. Enjoy your pick of a range of vehicles, all with included platinum insurance (with zero liability) and a free cancellation policy (up to 48 hours before arrival). Our local team is here to help you get the most out of your Iceland travel experience — no matter your budget! Check our available cars for your dates and book your budget rental car in Iceland today.