If you've dreamed of travelling to Iceland, but you're not quite sure you can afford to visit this expensive destination, you may want to reconsider just giving up on your dream trip and staying at home. Even though Iceland is notoriously pricey when it comes to things like hotel stays and tour tickets, you can easily travel to Iceland on a budget by making a few key decisions. 
Here's how to travel cheap in Iceland, so you can fully experience this magnificent destination without draining your bank account. 
Plan Your Iceland Budget Wisely
First things first, plan your Iceland travel budget wisely. This is not a destination where you'll want to just show up and expect to find budget-friendly options as soon as you leave the airport. If you truly want to know how to save money in Iceland, you'll have to plan, plan, plan ahead, making the right and responsible decisions to save cash as you can. 
Before you even book your flight, decide on your travel budget in your home currency and see how that travel budget translates to Icelandic currency (ISK). Make sure to consider everything you'll need while travelling within your budget. This includes flights, renting a cheap car in Iceland, meals, activities and more. Give yourself a little wiggle room in your budget, to account for unexpected costs and a few little splurges here and there, but don't overextend yourself. 
Once you've decided on how much you want to spend on your budget Iceland trip, and you've allotted your money for all of your travel needs, it's time to start seeing where you can slash away at your predicted costs. 
Save Money on Transportation in Iceland
Transportation is often one of the largest costs for travellers, no matter where you're travelling. Luckily, there are budget airlines that fly to Iceland, to help you save on some of your flight costs. However, you can save on transportation once you're on the ground as well.
There are several ways to get around Iceland, but the best (and cheapest) way to travel around once you're in the country is via a budget car rental. Iceland, while small, doesn't have a ton of public transportation, compared to other destinations around the world. Automobiles are the main way to get around. So, while you could, of course, hire a driver or guide to take you around in a hired car, this can be pricey, which leaves renting a budget car in Iceland as your best bet for affordable transportation.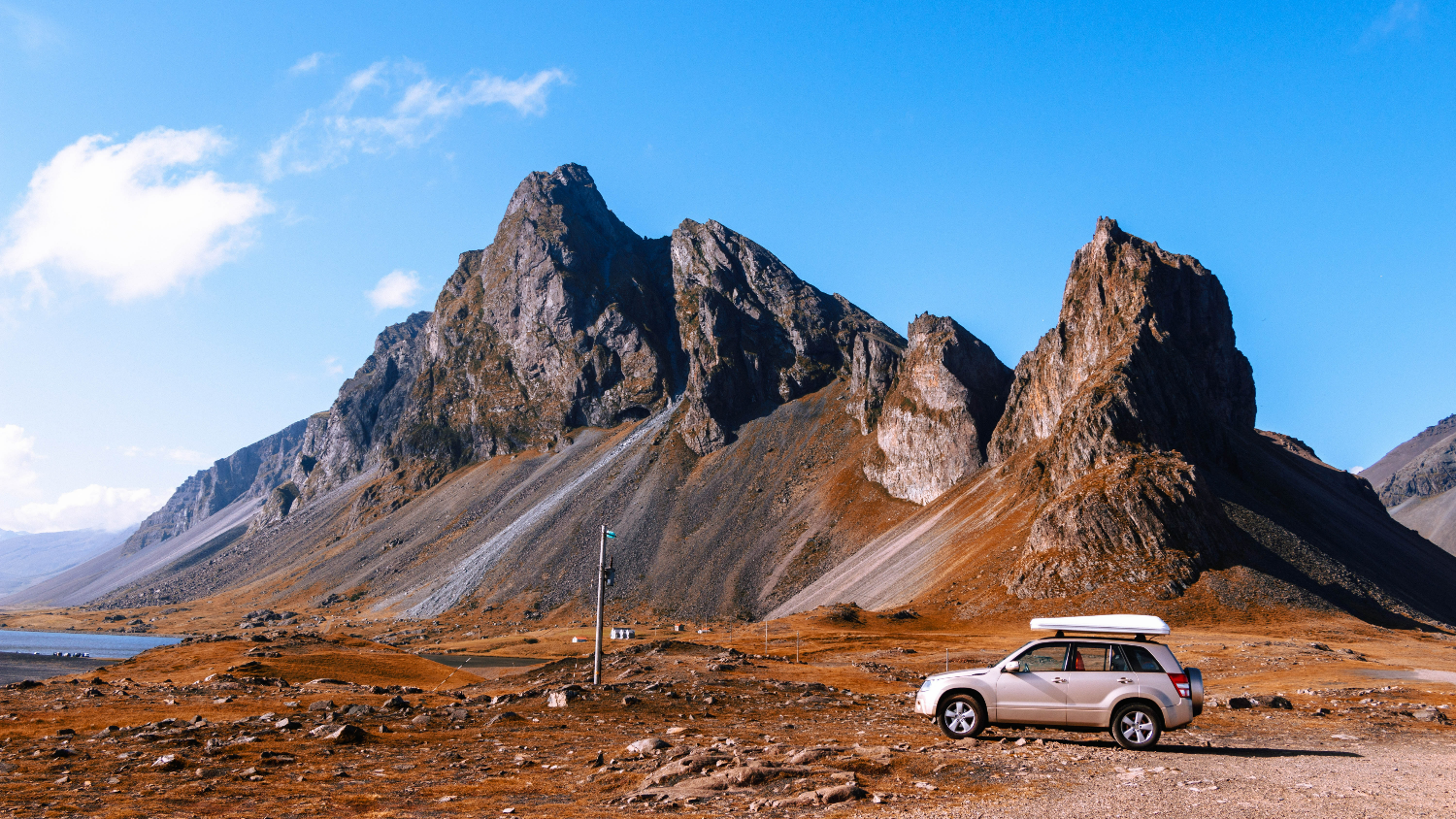 Beyond just the cost savings, though, there are lots of other reasons to rent a car in Iceland. Renting your own vehicle will give you extra privacy and extra freedom, so you can go where you want, when you want, without relying on a tour guide or a bus system.
How to save money on your rental car in Iceland
But you can save even more money on transportation in Iceland by taking things further.
Yes, renting a car is your best bet for budget travel in the country, but you can save more money in Iceland by choosing to rent a budget car (like those offered by Rental Car in Iceland) instead of a brand-new luxury car. Budget cars are typically still popular makes and models that are reliable and suitable for the road. Just not as new and not as luxurious. 
Additionally, ask your car rental provider if they provide fuel discount cards to their customers. If so, you can save money on fuel as you drive around the island and some discount cards even include extra perks such as free coffee at petrol stations.
Even if your car rental provider doesn't offer something like a fuel discount card, it doesn't hurt to ask about any other available discounts they might have. You never know when you'll get some extra savings, all because you asked!
For more fuel savings, opt for renting a diesel vehicle or a hybrid vehicle rather than just a petrol vehicle. Petrol is more expensive than diesel in Iceland.
Similarly, rent from a local company versus an international car rental brand, as the local companies (like Rental Car in Iceland!) are typically more affordable, with better prices. 
You can also save on transportation by looking for a rental provider who offers free pick-up and drop-off at Keflavik Airport, so you eliminate the cost of bus or taxi fares to and from the airport. 
Lastly, if you're travelling in a group, try to split costs by renting just one car (so long as it can fit you all). 
How to Eat in Iceland on a Budget
Some visitors are shocked at the price of food in Iceland. Don't worry, though. You can save money when dining in Iceland in a few different ways.
Firstly, rather than eat out at restaurants for every meal, consider cooking most or all of your own food. You'll need to rent a homestay or other accommodations with a kitchen, but doing so can save you a lot of money. You can buy inexpensive grocery items at supermarkets like Bonus, Kronan and Netto, and make travel-friendly meals such as sandwiches and wraps that you can take on the go, for easy noshing while you're sightseeing.
If you do decide to eat out at restaurants while travelling, look for local and inexpensive foods that are widely available, such as Icelandic hot dogs, soup or skyr.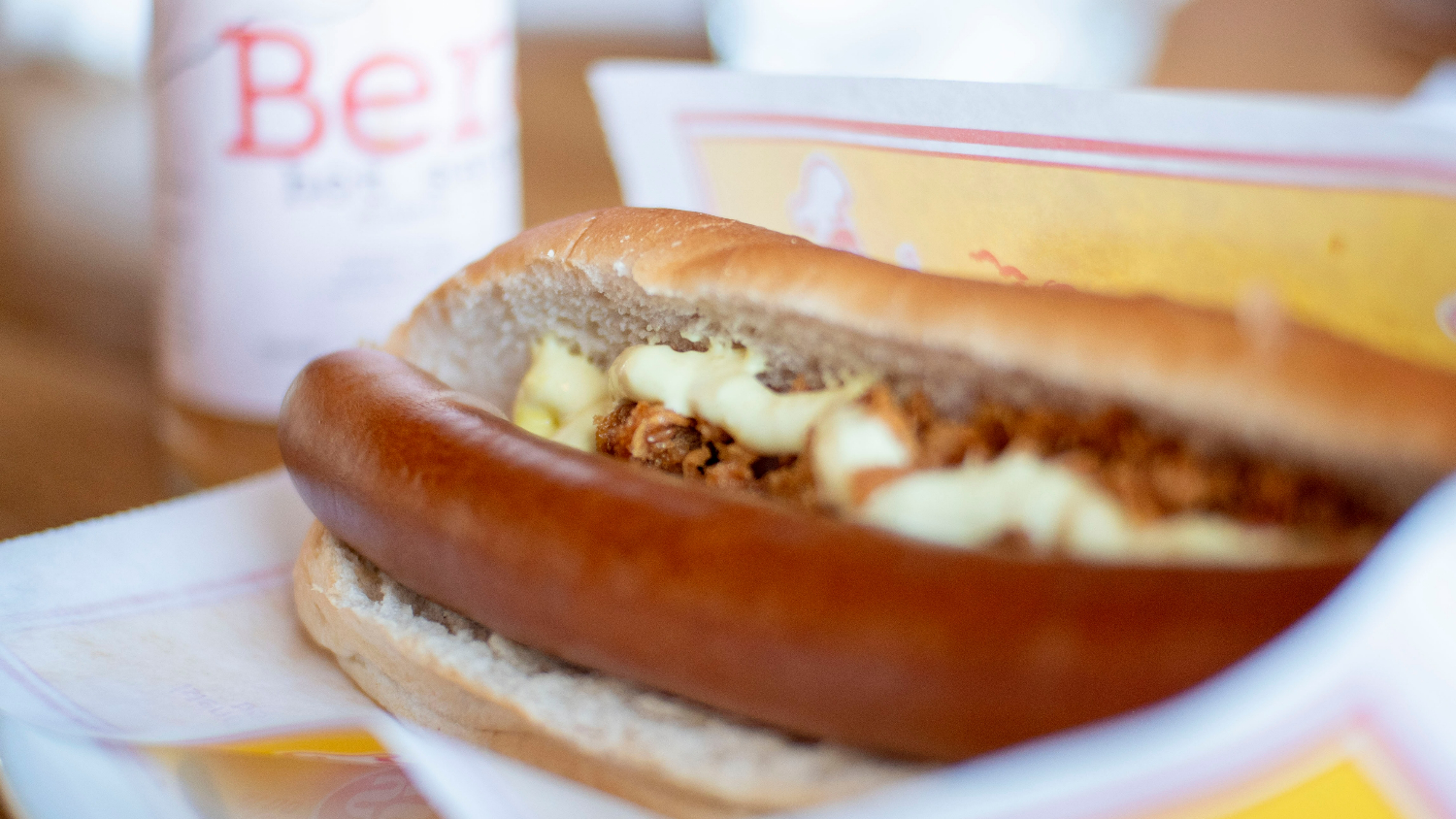 For beverages, limit alcohol consumption or, if you'd rather not, purchase your alcohol at the airport in a duty-free shop before entering the country. Iceland places a high tax on alcohol, which can drive up prices. Otherwise, opt for tap water and use your own water bottle, as Iceland offers some of the cleanest tap water in the world.
Where to Stay in Iceland on a Budget
Beyond transportation, accommodations are likely one of the most expensive costs for travellers coming to Iceland. To save money on your accommodations, skip the hotel and consider…
Travellers love camping in Iceland! There are tons of campgrounds around the country and many put you right next to some of the island's most beautiful natural wonders. You can camp near top sites with ease. If you choose to camp, likewise consider renting a camper van, as doing so will bundle the cost of your ground transportation with the cost of your accommodations, for even more savings.
Regardless of how you camp, be sure to follow Icelandic camping laws and make sure that the camping where you're going is open (the majority close in winter, for example). 
Guesthouses and Bed & Breakfasts
If you would, though, prefer more of a hotel-esque experience, avoid the international hotel brands and, instead, stay at a locally-owned property, like a guesthouse or bed and breakfast. Not only will you save money (especially if you stay at a property that includes breakfasts at the cost of your room!), but you'll also enjoy a more authentic experience.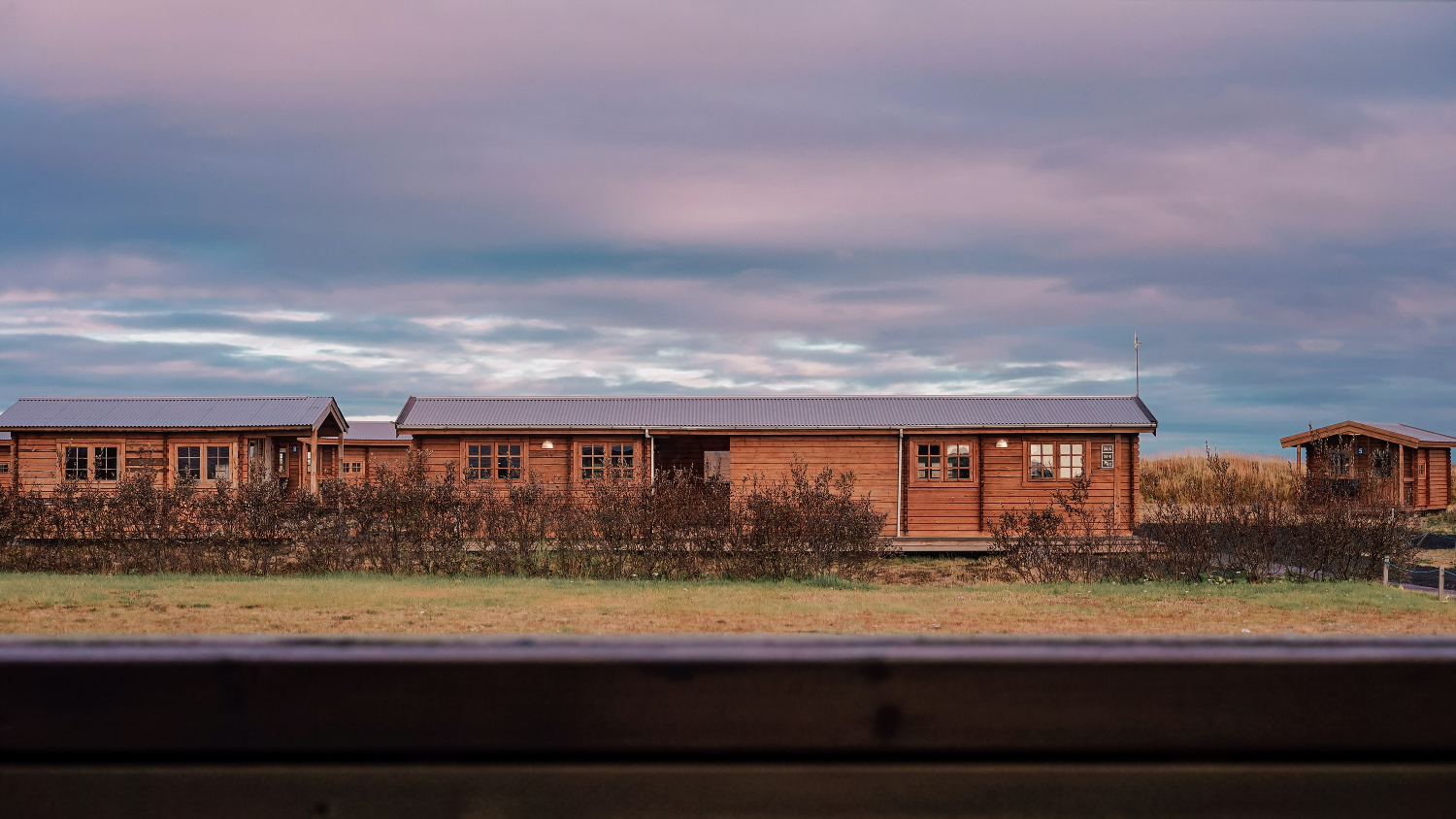 While hostels aren't for everyone, they are a nice, affordable option for solo travellers or couples. You get a great discount on a hotel-like stay, just with a shared space, and the added benefit of staying around lots of fellow travellers.
Homestays and Couch Surfing
For more of a homey experience, consider booking a homestay like those available from Airbnb. You can choose to either rent out an entire home or just a smaller space within a home. For even more savings, you can just crash on a host's couch, via couch surfing providers. 
What is the Cheapest Time to Visit Iceland?
As you plan your trip, it's worth noting that the time of year that you visit Iceland will greatly impact how much everything — from your flights to your accommodations to your car rental — costs.
For the most savings, visit Iceland during the off-season, which is October and November, then January through May. Seeing Iceland in winter on a budget is much, much easier. 
In contrast, the summer months, June through September, are Iceland's busiest season, and when you'll see the highest fees. However, the summer months do give you added freedom, as you'll be able to more easily travel around the country without worrying about inclement weather; likewise, some parts of Iceland are closed off completely and inaccessible during the winter months (such as the Highlands), so if you're coming specifically to see them, you have no choice other than to travel in the summer. 
Seeing Iceland in summer on a budget
All that said, it's not impossible to see Iceland in summer on a budget. You can save money in certain, specific ways during the summer months.
For example, even if you need a 4×4 car to visit the Highlands in the summer (do note that 4×4 cars are required by law when driving in the Highlands), you can rent a budget 4×4 car like those available from Rental Car in Iceland, to save money, rather than opting for a brand-new vehicle. The Dacia Duster is a good pick for this and was the most popular rental car in all of Iceland all last year. 
You can also, again, bundle your accommodations and transportation costs together by renting a camper van. To save money at campsites, purchase a camping card.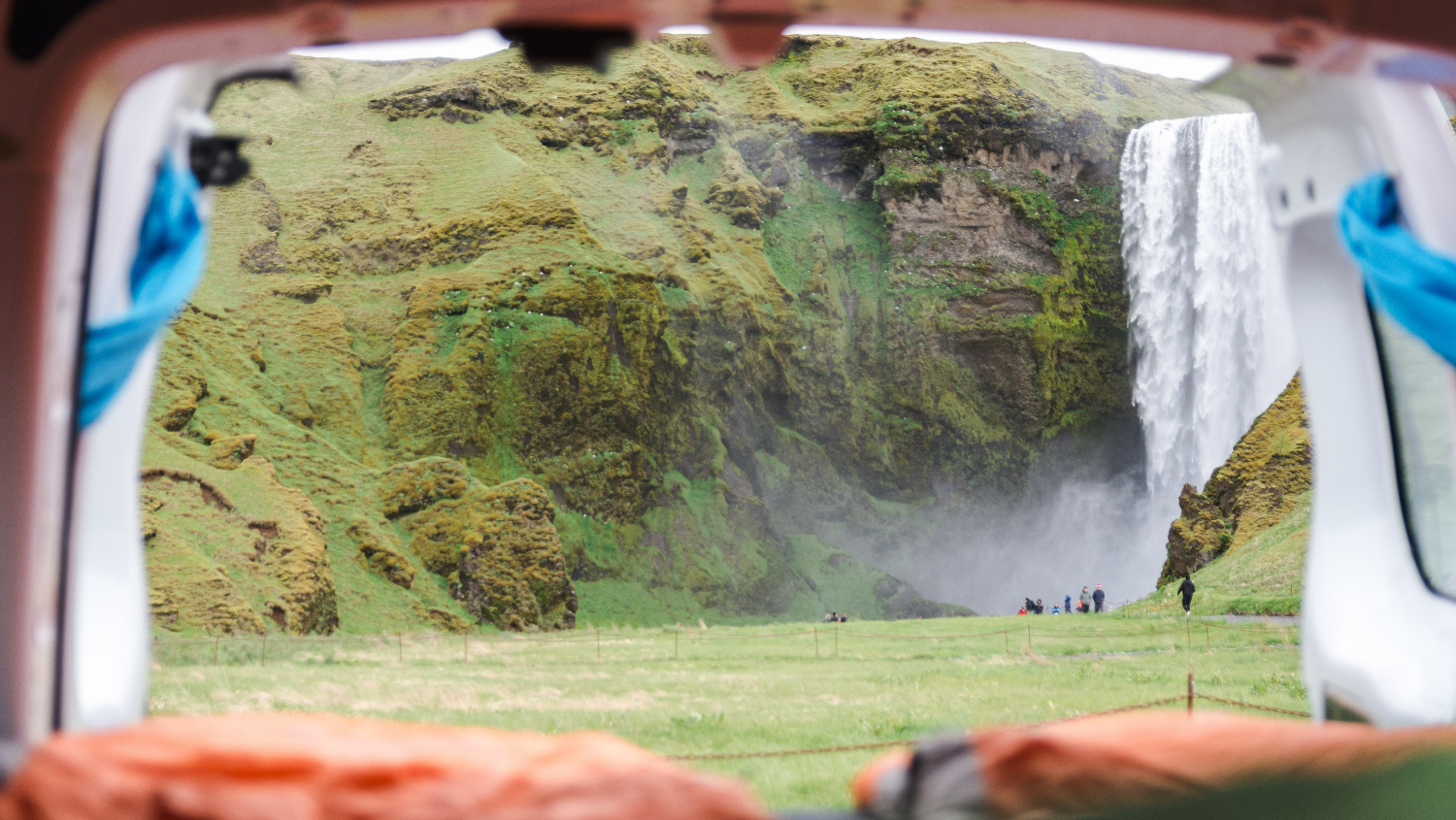 Seeing Iceland in winter on a budget
Travelling to Iceland in the winter on a budget is already easy — so long as you don't visit over the Christmas and New Year holidays, when there's a spike in pricing — but you can still do a few extra things to save some money specifically in Iceland. For extra safety when driving through Iceland's harsh winter weather, for example, you might want to book a 4×4 car, but go with a budget 4×4 rental car option instead, to save extra cash.  
Tips for Travelling in Iceland on a Budget 
To recap, if you want to save money when travelling in Iceland, you'll want to…
Travel during the low season, which is the winter months
Book a cheap flight with a budget airline
Book in advance, so you can get the best prices
Look for deals and discounts and ask your travel providers for them
Plan your budget carefully and do your research — don't just settle for the first option you see
Ready to See Iceland on a Budget?
You don't need a huge travel budget in order to visit Iceland. If you make the right choices, you can see the best of Iceland without overspending.
One of the easiest ways you can save is by renting a budget rental car for your Iceland trip. Check out the options available from Rental Car in Iceland to see which of our reliable 2WD and 4×4 vehicles might be a perfect fit for your trip.